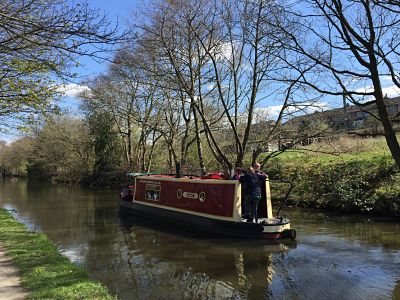 Saltaire
Starting on Saturday, 23rd May 2020 @ 9:00
Ending on Saturday, 23rd May 2020 @ 16:15
About
Built by Titus Salt for his workers, this Italianate inspired village is a world heritage site where people still live today. There are lots of things to do and see including The Mill which features work by David Hockney. There is also the Saltaire Exhibition, shops, the Carlton Antique Centre, Kath Hibbert Jewellery, an art gallery and a Trail and Trek outdoor shop. Close by, at the bottom of Victoria Road, is the canal where you can take a half an hour boat trip (cost around £4 per person extra) or you can enjoy a stroll at the nearby park.
Leaves Olympus Restaurant at 9.00am - Leaves Saltaire at 4.15pm
Each trip includes tea or coffee with teacake before departure, and tea or coffee with a homemade scone with jam and cream on arrival back at the restaurant.
Upgrade you ticket to include a fish and chip supper at the Olympus restaurant after your trip for the special price of £8.
Price
£22.50