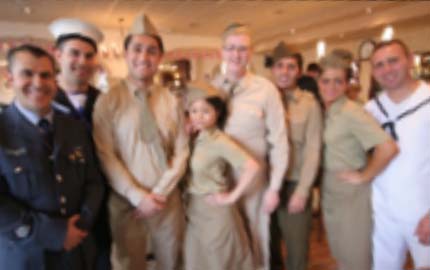 1940s Event
Starting on Friday, 24th Aug 2018 @ 12:45
Ending on Friday, 24th Aug 2018 @ 14:15
About
1940's Weekend
We will be hosting another wonderful 1940's weekend in August, with entertainment from Farnworth Perfoming Arts Society. Join us for a sing a long, and watch as Olympus Fish and Chip Restaurant and staff are transformed into 1940's icons.
Come and join the fun, with performances at the following times:
Friday 24th August - 12.45 - 2.15pm
Saturday 25th August - 12.45 - 2.15pm
Monday 27th August - 1.00 - 2.30pm
Full Menu available on all days.
Why not join in the fun and get dressed up yourselves!
Grab a few Friends and Family and book a table for the 1940's Event.