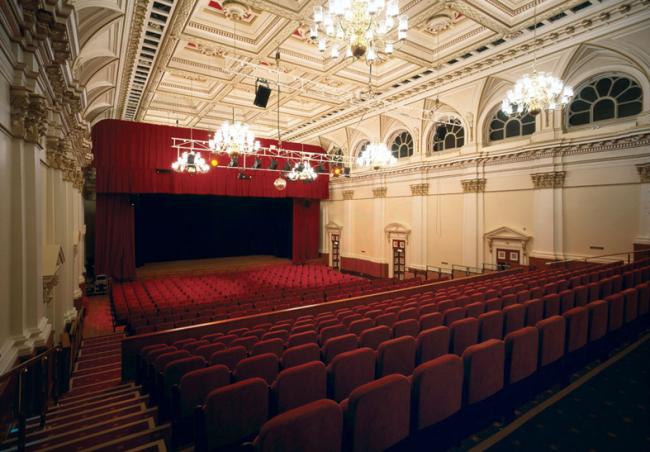 Albert Halls
Starting on Saturday, 1st Sep 2018 @ 9:00
Ending on Saturday, 1st Sep 2018 @ 19:00
About
Bolton's brilliant all-round entertainment venue. The 670 seat theatre and function rooms are set within Bolton's famous Town Hall right in the heart of town.
The original Albert Hall served as the heart of the Town's cultural life for over 100 years, hosting hundreds of concerts, shows, bazaars, exhibitions, and other events, playing host to figures as diverse as Sir Arthur Conan Doyle and the Lancashire contralto, Kathleen Ferrier.
After being fitted with a removable floor in the 1930s renovations, the Hall was also used as a dance venue.
On 26 January 2017 the Grade II renovation specialists handed over the restored Bolton Albert Hall with improved bar, conference and wedding facilities.
The multi million pounds Albert Halls renovations became the first recipients of the Living Heritage award from Welsh Slate, this recognises projects using Welsh Slate on buildings that are important architecturally, historically or locally to a community.
You can find more information about what's on at the Albert Halls here.