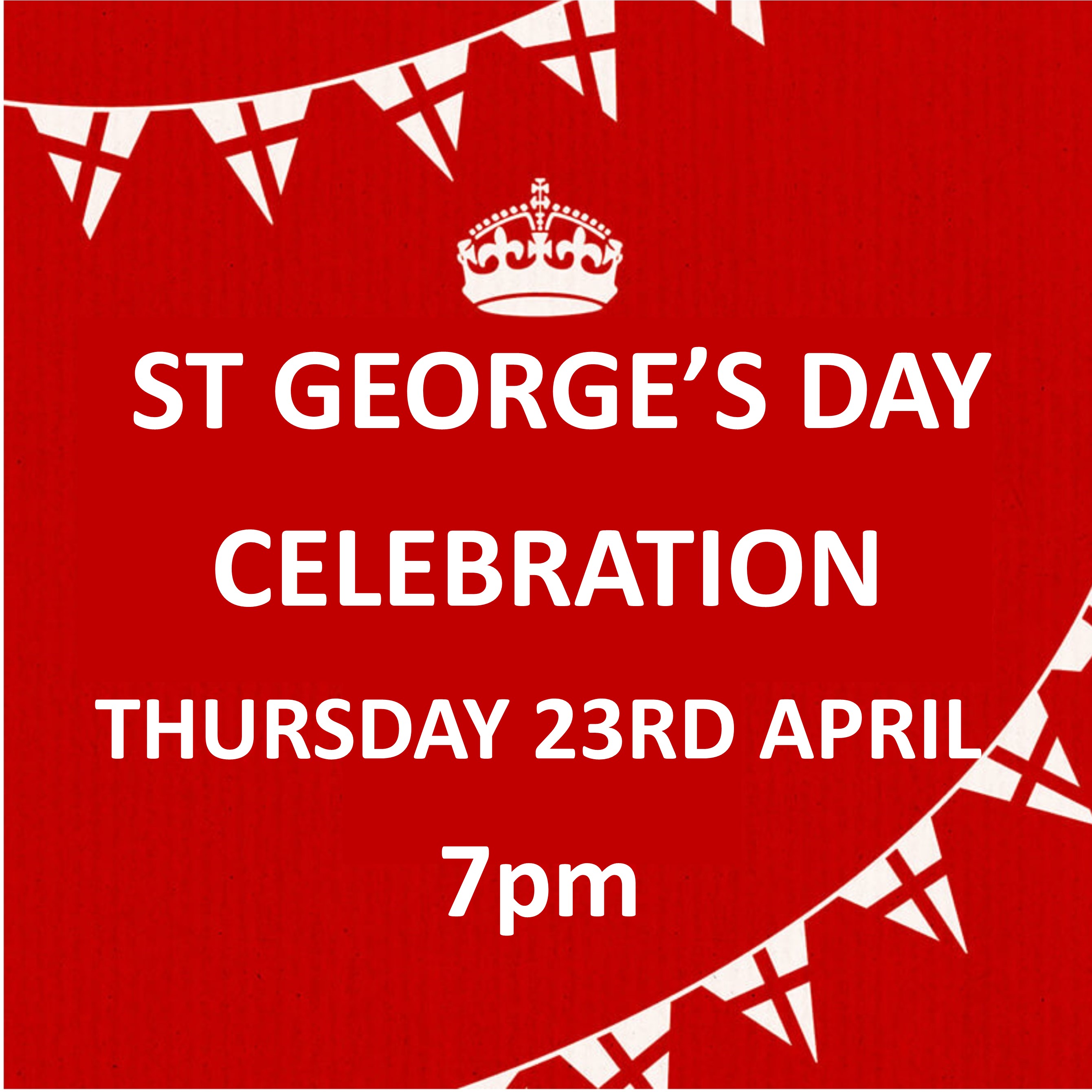 St George's Day Dinner
Starting on Thursday, 23rd Apr 2020 @ 19:00
Ending on Thursday, 23rd Apr 2020 @ 22:00
About
Celebrate St George's day with the Olympus Restaurant.
This year we will be hosting our annual dinner on Thursday 23rd April at 7pm.
The evening will start with a delicious 3 course meal, then followed with a beautiful choir to close the evening.
This event is the perfect excuse to get together with your nearest and dearest, friends and colleagues, and enjoy a wonderful evening.
Menu
Starter - Soup with a roll
Main - Fish, chips, mushy peas and a slice of white bread
Dessert - Homemade apple pie with custard
To purchase your ticket or for more information, please speak to a member of staff.
Tickets £22.00 per person
01204 523887